Diabetic Coma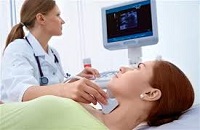 Submit Abstract
Register Now
Diabetic coma is one of a life threatening complication of diabetes which causes unconsciousness. if a diabetic individual have dangerously high blood glucose levels (hyperglycemia ) or dangerously lower blood glucose levels (hypoglycemia) can lead to a diabetic coma.
The diabetic coma is very uncommon but is very dreadful, if lapsed into, a victim will be alive but may not respond purposely to sights, sounds or other types of stimulation. If left untreated diabetic coma can be fatal.
The prospect of a diabetic coma is scary, but fortunately can be prevented if some of the necessitated precautions are taken i.e., by following a diabetes treatment plan.
Diabetic ketoacidosis
Diabetic hyperosmolar syndrome
Hypoglycemia
Related Conference of
Diabetic Coma
Diabetic Coma
Conference Speakers
Recommended
Sessions
Related
Journals
Are you
interested

in